ABOUT FRED MULHEARN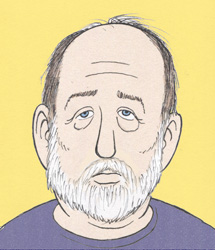 For over forty years, Fred Mulhearn's editorial cartoons have been published in Louisiana newspapers. Fox McKeithen gave Fred the unofficial title of "Louisiana's Own Cartoonist." Fred was born and raised in Winnsboro. Now he lives in Denham Springs.

Fred's books are distributed to retailers and libraries by Looziana Book Company, 114 North Range Ave., Denham Springs, LA 70726, phone (225) 937-4239.

Newspapers wanting to run his cartoons should email Fred at Fred.Mulhearn@gmail.com or call him at (225) 480-7571.